There are more than 20000 patents that relate to or at least mention Christmas, but only one that mentions all of the gifts in the 1780 song The Twelve Days of Christmas: U.S. Patent No. 3,867,237, issued in 1972 on a Pear Tree Decoration . The pear tree has detachable branches and twelve numbered packages containing artificial miniature items corresponding to the items referred to in the Christmas carol.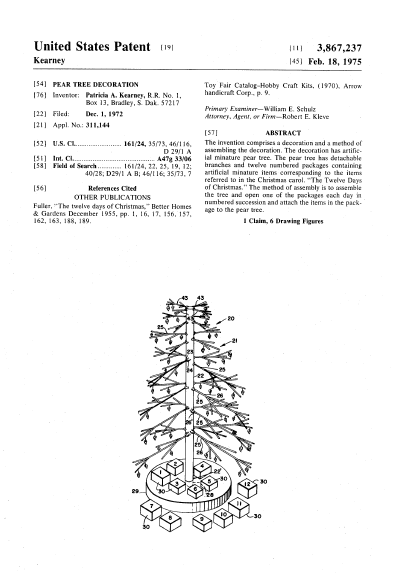 The patent explains that: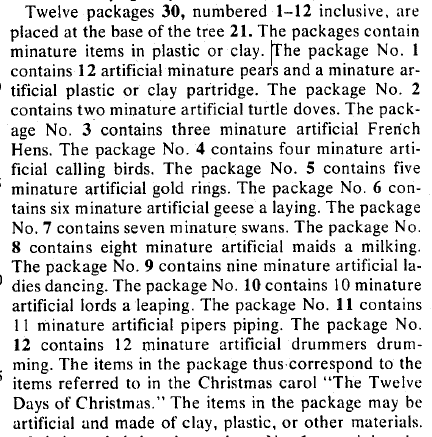 The twelve days of Christmas start tomorrow, and run until the Epiphany on January 6. However, the '237 Patent suggests a different timing: "It is intended that the package No. 1 containing the pears and partridge will be opened on December l3. The package No. 2 will be opened on December 14th. The package No. 3 will be opened on December 15th, and so on with another package opened each day in numbered succession so that the package No. 12 will be opened on the 12th day after starting on December 13th. The kit invention 20 designed principally for the entertainment of children, with young children particularly enjoying the excitement of each day placing a new set of decorations or items in the package 30 onto the pear tree 21, starting on December l3th and ending on December 24th, Christmas Eve.